40 years in the making and still being developed
Please note The site is still is being developed, thank you for your patience
Travel has been in my blood for many years from the 6000 km roundtrip journeys from Adelaide to Perth across the Nullabor plain in outback Australia in the early 1970's as a child. (dirt roads, no air conditioning or mobile phones back then) to later hitchhiking and backpacking my way around much of Australia after finishing my apprenticeship with the Australian Department of Defence in 1986.
In 1989 after 3 years travelling around Australia I left for the USA to work in Summer Camps and then travel accross the US before arriving to the UK where I lived in London until I began a 52 Day training trip with Contiki, this was going to be life changing.
For the last 35 years I have spent the majority of my life travelling rarely spending more than a couple of nights in the same place or country for that matter, but with Covid everything has now changed.
I created Travelgroupie about 17 years ago, partly ispired by a Italian relative who was married to an Austrian and living in Scotland, he is a well known photographer Roberto Matassa, he suggested I should take more photos on my travels to share with others, so that is what i decided to do.
I now have time to share with you some of my travel experiences and photos both within and outside of the tourism industry, and while we are waiting to get on the move again around the world and I hope it it not too long now, I have decided to put down on paper and keyboard some of my observations in the hope they will give you some ideas for your future travel experiences, as well as rekindle memories of your own great adventures from days gone by.   
Explore the rest of the site, however please bear in mind it is a work in progress and the creation of this website is something very new to me, I spent nearly 20 hours on it just yesterday.
Feel free to get in touch with any comments suggestions, or if you spot any glaring errors, and remember if you are coming to Europe and need some help suggestions and reccomendations. please check the book online section and hopefully there is a way we can help you, if you dont see what you need please contact me as I am sure I will know someone who can help you and most importantly remember, Travelgroupie is here for you and if I can't help you, i am sure I can put you in touch with someone who can,
I hope you enjoy the site and Happy Travels.
Craig Hill
Outdoor Adventurer #walkswithcraig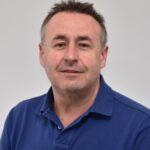 Craig Hill
Founder and Risk Taker #travelgroupie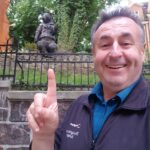 Craig Hill
Guide, Storyteller and Driver #wojtecthebear